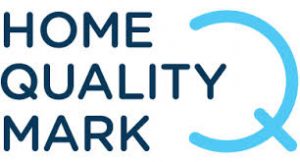 What is the Home Quality Mark?
The Home Quality Mark is an environmental and occupant well-being assessment method for new homes. Developed by the the Building Research Establishment (BRE), the Home Quality Mark is a voluntary replacement for The Code for Sustainable Homes.

The Home Quality Mark rates homes with a simple, legible five star rating. The HQM rates a home across three criteria: cost, well-being and footprint. Subsequently, the Home Quality Mark places more emphasis on the well-being of its occupants. Therefore, the marking system measures the cost of running the home, the occupants' well-being, and the property's digital connectivity.
---
Need to discuss your Home Quality Mark 
Assessment?
Just give us a call on 01579 382202 or send us your enquiry
– we'll get straight back to you.
Get a quote
Please provide a few details below and we'll get back to you as quickly as possible.